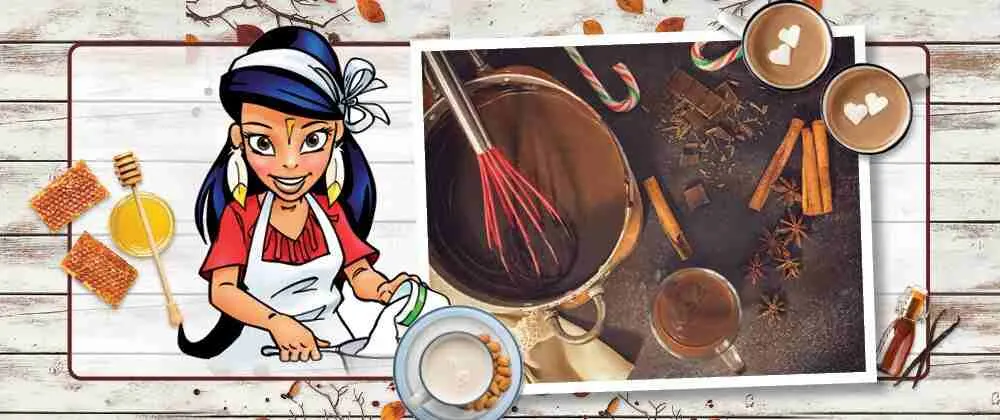 Warm-up a cold winter's day
Warm-up a cold winter's day with a mug of this yummy home-made hot chocolate! And the best part of all is that it contains no 'bad stuff'! Why not invite your friends over and enjoy a hot cuppa with your favourite movie? It's so easy to make and you only need four ingredients.
You'll need:
2 Cups almond milk (or your favourite type of milk)
2 Tbsp cocoa powder
2 Tbsp honey or maple syrup
1/2 tsp vanilla extract
Method
Ask an adult to help you warm the milk in a small pot or saucepan. Whisk in the cocoa powder, honey, and vanilla extract. Mix well to make sure there aren't any lumps.
Optional: Place the liquid in a blender (make sure the cocoa isn't too hot – you don't want to get burned) and blend until nice and frothy.
Serve warm in your favourite mug. How about adding some marshmallows?
Tip: You can add more or less honey, depending on how sweet you like your hot chocolate.
Remember! Always ask an adult for help when using a hot stove.